Coventry Swim School offers a Learn to Swim programme which is open to all swimmers from 4 years old.
We purposely do not run lessons back to back as we anticipate that children may take longer to get in / get out or that a parent / guardian may want to talk to the teachers to discuss their swimmers/childs progress.  We, therefore, allow time to do this (5 mins between lessons) and so that each lesson gets the full half hour of quality teaching.
We run our lessons over a 10 week course, follow the link below for more details.
We will also run crash courses during school holidays which is open to swimmers whether they are currently on the scheme or not.
Please use the Venue Tabs to see more detailed information on time  slots at our pools.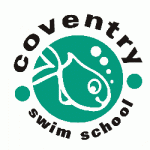 Spaces available
Enquire Today
Reserve your child's place and follow the link below
Join today