At Coventry Swim School we strive to deliver high quality swimming lessons always keeping the fun in FUNdamentals. We are an accredited Swim England swim school member and follow the Swim Enlgand learn to swim programme.
Our lessons are 30 minutes long and there are gaps after each lesson so that you can discuss your child's progress with our friendly teachers if needs be, or ask any questions you might have.
We keep the numbers in the lessons to a maximum of 8 children to create a great learning environment with beginner lessons having an assistant in the water too.
With lessons for 4 year old beginners, through stages 1-7, Bronze, Silver, Gold and then links directly to swimming City of Coventry Swimming Club, we have a multitude of options for your child.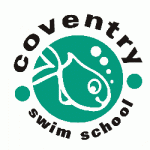 Spaces available
Enquire Today
Reserve your child's place and follow the link below